An extensive article on recent health care proposals
"the balance"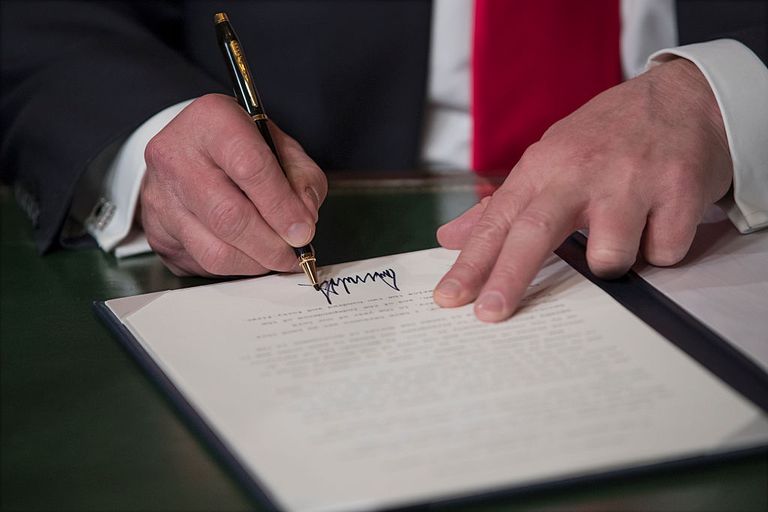 On October 17, 2017, Senators Lamar Alexander, R-Tenn, and Patty Murray, D-Wash, announced a bipartisan deal to save Obamacarefrom President Trump's latest attack. On October 12, 2017, Trump threatened to stop reimbursing insurers who waive deductibles and copayments for low-income customers. The next payment is due on October 21, 2017. The administration blames Congress for not appropriating the funds.
Trump initially asked for a bipartisan deal, supported it on the day it was released, but backed away on October 18. The fate of the deal, and of Obamacare itself, is now tenuous.
The Alexander-Murray deal would continue the subsidies until 2019. It would also restore $106 million in funding to promote the health insurance exchanges. In return, it would give states "more flexibility in the variety of choices they can give to consumers."  It would allow insurers to offer catastrophic plans to those aged 30 and over. It loosens the requirements for states to received 1332 waivers. Insurance policies must still cover Obamacare's 10 essential benefits. They cannot raise prices on policies for those with pre-existing conditions. The bill still needs to pass the House and Senate before going to the president.
Without the deal, insurance companies would raise customers' premiums by 20 percent.  The ACA subsidies would cover those costs for many people.
But that would add to the deficit. The Congressional Budget Office estimates it would cost the government $194 billion more over the next 10 years.
As a result of the uncertainty, some major insurers had signaled possible pullbacks. They included Cigna, Health Care Service, Molina Healthcare, Highmark Health and Independence Blue Cross.
 They all agreed to stay in the exchanges. But half of the counties only have one insurer, and another 30 percent have two.
To keep them in the exchanges, states had to approve rate increases. For example, Kentucky, Mississippi, and Virginia approved a 25 percent rate increase. That's to buffer companies' profits in case Trump decides to eliminate the reimbursement.
Trump's Executive Order Weakening Obamacare
On October 12, 2017, President Trump signed an executive order that modifies Obamacare in five ways. These changes won't go into effect until later in 2018 at the earliest.
First, the order directs the Secretary of Labor to expand access to association health plans. These are policies made available to trade groups, small businesses, and other associations. Its members can purchase policies in other states.
The order fulfills a campaign promise to allow health insurance companies to operate across states lines. Each state has specific regulations. That makes it expensive for national insurance companies to operate in different states. As a result, five companies service half the insured population. Trump maintains that the increased competition would reduce these companies' monopoly power.
That would drive insurance costs down.
But the executive order could increase these five companies' power instead. They are the only ones that have the clout to operate across state lines. If they controlled that market, they would raise prices.
Even more frightening is that the new policies wouldn't be regulated. The administration is likely to exempt association plans from the Affordable Care Act's rules. They wouldn't have to get state licenses, either.
As a result, they wouldn't have to offer the ACA's 10 essential benefits. They could reimpose lifetime and annual limits. They could charge more to those with pre-existing conditions. Without regulations, these plans would look like they did in the early 1990s. They left 398,000 people with $123 million in unpaid claims, according to a report by the Government Accountability Office.
If this rule took effect, it would make the insurance offered on the health insurance exchanges unaffordable. That's because healthy people would flock to the lower-cost association plans that offer fewer benefits. The ACA-compliant plans would be stuck with the sickest people. That's like asking auto insurance companies to insure only those who have been in car accidents. Insurance companies would have to raise rates to remain profitable or drop out of the health insurance exchanges completely.
The order may affect those with company-sponsored plans. The ACA allows employers to choose a coverage plan from any state. That didn't matter when the ACA mandated all plans to have the same benefits. But employers might flock to the new plans have fewer benefits because they cost less.
Second, the order requests the Labor Secretary to ease restrictions on short-term health plans. Under Obamacare, these policies could last no longer than three months. Trump wants them to last up to 12 months.
Third, the order requests the Labor Secretary to allow employers to use pretax dollars for "health reimbursement arrangements."  These help workers pay for any medical expenses. Under Obamacare, they could only pay for health policies that meet its rules.
Fourth, the order commissions a study to find ways to limit consolidation within the insurance and hospital industries.
Fifth, it directs agencies to find additional means to increase competition and choice in health care.
How Trump's Plan Would Affect You
Trump's executive orders won't affect you until mid-2018 or 2019. Plans bought on the exchanges are a legally binding contract between the person and the health insurance company. Trump needed to submit his proposal to the states by May 2017 for changes to occur by January 2018.
Trump's plan would lower your costs if you are healthy. You could purchase an association plan that costs less but offers fewer than the 10 ACA benefits. If you did become sick, you might exceed the plan's annual or lifetime limit. Then you'd have to buy Obamacare insurance for a higher price.
Trump's plans would increase your costs if you have a chronic illness. That's because you'd have to rely on the ACA plans on the exchanges. As healthy customers leave those plans, the companies will be forced to raise prices to remain profitable.
Under Trump's plan, health care costs would rise at a faster rate than under Obamacare. Keeping the ACA means that health care costs will continue to rise at around 5 percent. Costs rose 5.3 percent in 2014 and 5.8 percent in 2015. Right before the recession, they rose 6.5 percent or more. From 2000 to 2004, health care costs rose 7 percent or more. Obamacare helped more people receive low-cost preventive care before they needed high-cost emergency room care.
Trump's plan could add to the debt. As the ACA costs rise, so will the cost of subsidies. That will increase the deficit and, therefore, the debt.
Other Trump Efforts to Weaken the ACA
On September 22, 2017, the Trump administration announced it would close the health insurance exchanges on the first day of open enrollment, November 1, 2017. It will also shut down the exchanges from midnight to noon every Sunday during open enrollment except for December 10, 2017. He's cut funding and personnel needed to help people enroll. The administration has also posted on You Tube and Twitter negative messages about the ACA.
Trump directed the Internal Revenue Service to allow people to slide by if they don't get insurance. Taxpayers are supposed to indicate on their tax returns whether they have insurance or not. On October 20, the IRS issued a statement that it will uphold tax laws. It will not accept electronic tax returns that don't disclose whether the filer had insurance. It will suspend paper returns with the disclosure.
Trump nominated Seema Verma to lead the Centers for Medicare and Medicaid Services. Verma had helped Mike Pence create a Medicaid expansion plan in Indiana. She advocates that recipients pay a small monthly fee for Medicaid services. (Source: "Why the Health Insurance Industry Is Calm Despite Trump's Obamacare Threats," Fortune, November 30, 2016.)
Expansion of Medicaid lowers health care costs for everyone. That's because it helps recipients receive preventive care or treatment for chronic diseases. They can treat health conditions before they create a crisis. Without Medicaid, the crises send them to emergency rooms that must treat everyone. This more expensive care is billed to Medicaid anyway. (Source: "House GOP Releases Plan to Repeal, Replace Obamacare," CNBC, March 7, 2017.)
In his first 100 days, President Trump signed an executive order to "ease the burden" of Obamacare. It directs agencies to do what they can within the existing law to lift the ACA regulations.
Trump Is Frustrated With Congress' Failed Efforts to Replace Obamacare
Trump had asked Congress to replace the ACA before September 30, 2017. That's the last day Senate Republicans could pass the bill with just a 51-vote majority. Vice President Mike Pence would cast the tie-breaking vote. But they never got the votes.
Republicans never had the 60-vote majority to repeal the ACA. They can't get Democrats' support to repeal an Act they created.  Instead, Senate Republicans tried using a budget reconciliation bill to dismantle the spending and revenue portions of the ACA. They could only use it on a bill that didn't add to the debt over the next 10 years.
Graham-Cassidy Bill
Senators Lindsey Graham, R-SC, and Bill Cassidy, R-La., championed the most recent bill. It would have converted Obamacare's federal Medicaid funding and insurance subsidies to state block grants. It left it up to the states to design their own health care programs with the funds. The bill shifted responsibility from the federal government to the states.
The fixed block grants wouldn't have paid for as many people as the ACA's percentage federal coverage. On average, states would receive $215 billion less from 2020 through 2026. But the pain would be distributed unevenly. States, like California, that had expanded Medicaid and enrolled a lot of people under the ACA would lose the most. States, like Texas, that didn't take advantage of ACA benefits would receive an increase.
The bill allowed states to require that 34 percent of Medicaid recipients get a job. It wouldn't apply to the 66 percent who are seniors, the disabled and pregnant women. Forty-three percent of those receiving Medicaid are children, 9 percent are seniors, and 14 percent are disabled.
The bill cut off Medicaid funding by 2027. If Congress didn't appropriate additional funding, states would lose an additional $274 billion. Voters would blame state leaders for any decrease in services.
The bill delighted states' rights advocates. It could have lowered health care costs, as insurance companies would only have to comply with state regulations. Trump believes block grants would make the states more efficient in their use of funds. It also means that Medicaid would compete with other state priorities for the funds. That's what led to the failure of community mental health centers under deinstitutionalization.
But many states' Medicaid directors warned that they could not create a program in the bill's two-year time frame. They simply aren't equipped. They also warned that the block grants provide insufficient funding to do so.
Graham-Cassidy eliminated the tax on those who don't buy insurance retroactive to 2016. The CBO estimates that 14 million people will drop their insurance coverage.  In 2015, 6.5 million taxpayers owed a tax penalty.
On September 22, 2017, Senator John McCain, R-Ariz., announced he would not support the Graham-Cassidy bill. He said there is not enough information about how the bill would affect people. That's because the bill was rushed through to meet the deadline. Senator Rand Paul, R-Ky, had already voted no. Senator Susan Collins, R-Maine, decided against the bill, meaning it didn't have enough votes to pass.
Senate Skinny Bill
The "skinny bill" would have repealed ACA's mandate that individuals must buy insurance. It didn't require companies with 50 or more employees to provide insurance benefits. It would have repealed the tax on medical device manufacturers. It would have defunded Planned Parenthood, the Prevention and Public Health Fund and the Community Health Center Fund. The CBO found it would leave 16 million people without insurance.
The CBO warned that the bill would have increased premiums by 20 percent per year. That's because health insurance companies would lose revenue. People who lost their insurance would no longer pay premiums. That would undermine their ability to provide health coverage for those with pre-existing conditions.  They would be forced to raise premiums on existing policies to cover their costs.
On July 28, 2017, Senator McCain cast the deciding vote against the "skinny bill." He disapproved of the process and urged a return to bipartisan lawmaking.
Had it passed, the "skinny" bill would have gone to the House. Senators hoped they could add or remove features in a budget reconciliation conference. But the House could have approved the bill and send it to the president for signature without the conference. McCain opposed that possibility.
Senate Better Care Reconciliation Act
In June 2017, House Majority Leader Mitch McConnell championed the first Senate version of Trumpcare.  His plan allowed states to decide whether to keep all 10 essential health benefits. That would have allowed companies to charge more for those with pre-existing conditions. The ACA only mandated that policies must cover those pre-existing conditions that are under one of the essential benefits.  Companies could deny coverage, or charge more, for any pre-existing condition that wasn't one of the 10 essential benefits.
The plan imposed a penalty on those who dropped their insurance then reapplied for coverage within 63 days. It allowed insurance companies to add 30 percent to premiums for a year when someone re-enrolls. That's to discourage people from dropping their insurance to apply only when they become sick. It also helps help insurers pay for these added costs.
But the penalty wouldn't solve the problem. A healthy person who lets their insurance lapse will avoid the increase. Only a very sick person would feel the increase was worth it if it meant getting insured.
This plan would have cut Medicaid spending starting in 2020. It calculated Medicaid payments to the states based on enrollment numbers. Under the ACA, the federal government paid 90 percent of state costs. (Source: "Trump Hasn't Spoken with Sanders About Medicaid Cuts," Axios, June 22, 2017.)
It would have reduced Obamacare tax credits. The plan provided subsidies to those earning up to 350 percent of the poverty level. The average person paid 42 percent of health care costs. The ACA provided subsidies to those earning up to 400 percent of the poverty level. The average person paid 30 percent of costs.
The CBO estimated that the cuts to the subsidies and Medicaid would prevent 22 million people from getting insurance. That would reduce the debt by $321 billion over 10 years. (Source: "Senate Republican Health Bill: What's Next After Delay?" The Wall Street Journal, June 27, 2017.)
The Senate plan would allow companies to charge seniors five times as much as younger Americans. Under the ACA, premiums for older people can't be more than three times the cost for younger people.
The plan would strip Medicaid and Title X reimbursement for Planned Parenthood health care services for a year. These federal funds are never used for abortions. But Republicans are concerned that the organization uses the funds for research they oppose.
This action would increase Medicaid costs since most Planned Parenthood Medicaid recipients use the agency for routine health care, including family planning and contraceptives. If those services are cut, the Act could increase the number of women seeking abortions. Two Republican Senators oppose Planned Parenthood defunding.
Eliminate the tax on those who don't buy insurance. Removing the mandate will increase health insurance costs overall. The CBO estimated that premiums would be 15 to 20 percent higher in 2018 and 2019. That's because insurance companies will raise them to make up for the premiums they lose when healthy people drop coverage. The mandate kept prices low because there were enough healthy people in the risk pool to pay for the sick ones. Without the mandate, many people will wait until they are sick before buying insurance. But that's like buying car insurance after an accident occurred.
Remove the tax on companies that don't provide health insurance. Many employees will lose coverage once employers aren't forced to provide it. They'll find that individual insurance costs much more than company-sponsored plans. It retained the ACA tax on "Cadillac" insurance plans. But it repealed taxes on drug and other medical supply companies. (Source: "Assessing the Impact of the House GOP Health Bill," The Wall Street Journal, April 5, 2017.)
Increase maximum allowable contributions to Health Savings Accounts. HSAs are only available for those with high-deductible insurance plans. The accounts help pay for care until the deductible is reached. It doesn't help people who can't afford to set aside income in the HSA.
Allow everyone to purchase catastrophic health insurance. The ACA only allowed up to age 30 to buy these plans. Catastrophic plans only cover hospitalization. These plans don't cover preventative services but are inexpensive. Like most other insurance products, they protect against devastating financial loss.
McConnell wanted to make deep cuts to Medicaid. He promised to delay those cuts until later.  (Source: "Senate Republicans Unveil New Health Bill but Divisions Remain," The New York Times, July 13, 2017.)
On July 18, 2017, McConnell realized he couldn't get enough Republican votes to pass the Better Care Act. For example, Senator Susan Collins, R-Maine., opposed the bill because Medicaid cuts were too deep.But President Trump put pressure on Republican holdouts. They subsequently agreed to at least allow the bill to move forward for discussion.
The Senate must reconcile any bill with the House of Representatives' American Health Care Act. That occurs in a conference committee with the Senate and House leadership.
American Health Care Act
On May 3, 2017, the House passed the American Health Care Act. Here are some elements of the plan that are not part any Senate bills.
Provide a flat tax credit based on age, not income. The breakout is as follows:
<30: $2,000
30-39: $2.500
40-49: $3,000
50-59: $3,500
60+ : $4,000
A family can receive up to $14,000 a year. The credits start to phase out for individuals who earn $75,000 or more and households that earn $150,000 or more. The subsidy is not based on the cost of plans. As insurance costs rise, the subsidy remains the same. That means it does not take into account the higher cost of living in states such as Hawaii and Alaska. (Source: "Analysis: GOP Plan to Cost Obamacare Enrollees $1,542 More a Year," Vox, March 7, 2017.)
Under the House bill, the federal government would have paid $100 billion over 10 years to a Patient and State Stability Fund. States can use the fund to increase tax credits. Some states might send the money to insurance companies who have a lot of very sick patients. The CBO estimates that the fund would help lower premiums by 20 percent after 2026.
States could also use the fund to create high-risk pools for those with pre-existing conditions. That would raise the costs for those in the high-risk pools. People with chronic illnesses would face higher premiums and larger deductibles. Those with pre-existing conditions would suffer if they had more than a 63-day gap in coverage. Many companies already offer high-risk pools called "Cadillac" plans to their employees. Insurance companies like this option. (Source: Sarah Kliff, "The American Health Care Act: The Republicans' Bill to Replace Obamacare, Explained," Vox, March 6, 2017.)
The House bill would have allowed states to waive several rules of the ACA for individual and small-group insurance plans. States could only do so if the waiver either 1) lowered rates, 2) increased the number of insured people or 3) advanced "the public interest of the state."
States could then waive the rule that insurance firms must charge the same price to every person of the same age, regardless of health. That rule protected people with pre-existing conditions. The ACA made insurance companies charge the same rate for those with pre-existing conditions as they did for healthy people. In states that waive the rule, chronic disease sufferers would pay much higher rates.
States could set up a high-risk pool to cover them. That will make insurance more expensive for those with pre-existing conditions. To offset some of this cost, the AHCA would appropriate $138 billion over 10 years for the states to subsidize those in the high-risk pool. (Source: "I Read Seven Obamacare Replacement Plans. Here's What I Learned," Vox, November 17, 2016.)
The House plan would have given states a fixed block grant to pay for Medicaid. It permanently cut funding for Planned Parenthood.
It eliminated Obamacare taxes even though they are necessary to pay for the benefits. The Congressional Joint Committee on Taxation estimated that the tax cuts alone would add $460 billion to the debt over 10 years.
$270 billion from high-income and investment taxes.
$145 billion from insurers.
$25 billion from drugmakers.
$20 billion from manufacturers of medical devices.
The plan's backers never explain how their plan won't add to the debt. That was one reason many conservatives were opposed to it.
The Freedom Caucus opposed the first version of the House bill because it didn't cut costs enough. House Republicans pulled the bill on March 24, 2017. Congressional Republicans had negotiated amendments on April 20, 2017.
The CBO estimated the House bill would reduce the federal budget deficit by $170 billion from 2017 to 2026. The $460 billion in revenue loss from tax cuts was offset by spending cuts in Medicaid and subsidies.
Speaker Ryan outlined his health reform ideas in the "Better Way" in 2016 and the "Patient's Choice Act" in 2009. He supported using block grants to fund Medicaid. That would cut Medicaid spending by $160 billion by 2022. He suggested replacing Medicare with vouchers to purchase private health insurance. (Source: "Why the Health Insurance Industry Is Calm Despite Trump's Obamacare Threats," Fortune, November 30, 2016. "Analyzing the House GOP Replacement for Obamacare," Citizens Against Government Waste, July 2016.)
How an Obamacare Repeal Would Affect You
Trump said he still wants to continue to work with Congress to repeal and replace Obamacare. The Republican plans may be relaunched in 2018. If so, they need to submit their proposals to the states by April or May for any changes to occur by January 2019. The states have the final approval since they are responsible for implementation. (Source: "Trump Stands By Universal Health Care," STAT, February 5, 2016.)
If repeal occured, the cost of individual plans would increase for most people. A study by the Commonwealth Fund and Rand Corporation found that an individual policy would cost $4,700 by 2018 if Obamacare were repealed. If Trump pushes through his tax deduction on premiums, the cost would be $3,500. That compares to the average cost of an exchange policy of $3,200. (Source: "What Trump's Win Means for Your Wallet," Money, November 9, 2016.)
These Congressional plans would lower your costs if:
You don't have insurance. You'd no longer have to pay a penalty.
You own a small business. You'd no longer have to pay a penalty if you don't provide insurance.
You own a medical devices company or a tanning salon. You'd no longer have to pay Obamacare taxes.
Trump's plan would affect you even more if you are in one of the states that reduce the 10 essential benefits. It would lower your costs if you are healthy or you are young.
They would increase your costs if:
You have a chronic disease. These are the most expensive diseases to treat. Insurance plans would pressure states to drop coverage for these areas first.
You are older. That's when chronic diseases take their toll. The Congressional plans allow insurance companies to charge seniors five times what they charge younger people. Obamacare limited that to three times. Your costs would skyrocket if you are a senior who loses Medicaid coverage under the plan. Many seniors need Medicaid to cover the out-of-pocket Medicare costs.
You become pregnant. Many states would drop this from the essential benefits.
You need an abortion. The plans prohibit insurance companies sold on the exchanges from covering abortion services.
Your company only provided coverage because the ACA mandated it.
You are one of the 22 million people who received subsidies or the Medicaid expansion.
You use mental and behavioral health services, including drug rehab. These are also very expensive for insurance companies. The House plan includes $2 billion to pay states for drug treatment. That's not enough to offset the cuts to Medicaid and insurance companies who drop coverage for these services.
You decide to reapply for health insurance after a lapse of 61 days. You'd have to pay a 30 percent premium increase.
You are a Planned Parenthood patient. The Senate plan defunds the organization for one year.
(Source: "A New G.O.P Health Proposal Evokes the Old Days," The New York Times, April 20, 2017. "White House Officials Push Revised Health Bill," The New York Times," April 20, 2017.)
Background
Major hospital groups oppose the Republicans' plans. They know their emergency room costs will increase if preventive care under expanded Medicaid is withdrawn. (Source: "Health Groups Denounce G.O.P. Bill as Its Backers Scramble," New York Times, March 9, 2017.)
The health insurance lobby, America's Health Insurance Plans, opposes any reductions to Medicaid financing. The ACA's expansion brought them many new customers paid for by the federal government. (Source: "Health Groups Denounce G.O.P. Bill as Its Backers Scramble," New York Times, March 9, 2017.)
The health insurance industry will file lawsuits against any plan they don't support. The industry played a significant role in forming Obamacare. For example, it was responsible for the individual mandate. The insurance companies wouldn't insure those who are sick unless the government mandated that the healthy are also covered.
Other Trumpcare Options
In March 2017, Trump announced he wanted to allow Medicare to negotiate lower prescription drug prices with pharmaceutical companies. Trump had backed away from that idea in a meeting with pharmaceutical companies on January 31, 2017. Obama, Clinton, and Sanders had also proposed this idea.
But Congress would have had to amend the act that established Medicare Part D. It explicitly prohibited Medicare from negotiating. Drug companies said they needed that protection to provide funds for research and development of new cures. Also, the CBO found that Medicare wouldn't save much more by negotiating. That's because health insurance companies already do a lot of negotiation. (Sources: "After Meeting With Pharma Lobbyists, Trump Drops Promise to Negotiate Drug Prices," Vox, January 31, 2017. "Not Up for Negotiation," USNews, February 26, 2016.)
In the past, Trump has mentioned the following four ideas, but they are not in any current congressional plans.
1. Keep existing Medicare and Social Security benefits intact. These benefits are part of the mandatory budget. They were created by prior Acts of Congress and cannot be changed by a president. These two programs cost $1.565 trillion or 38 percent of total spending. Social Security is self-funded until 2035. Medicare is only 53 percent self-funded. Keeping benefits intact does not solve the problem of rising health care costs.
2. Offer a universal "market-based" plan. Trump originally wanted to provide a range of choices similar to the Federal Employees Health Benefits Program. He proposed this in his 2000 book, The America We Deserve. In 2016, he suggested expanding Medicare. Ironically, that's what was in Obama's original health care reform plan. Congress rejected it for a plan that relied on health insurance companies. Trump might find that Congress still doesn't want universal coverage. Neither do those Americans who are worried that it's a sign of socialism. That was one reason for the failure of Hillarycare. (Source: "Donald Trump on Health Care," OnTheIssues.org, 2016.)
3. Require health care providers to post prices for their services. That allows people to shop for the best value. The competition should drive prices down.
4. Allow consumers to purchase drugs overseas. That will drive down drug prices. (Sources: "Healthcare Reform," DonaldJTrump.com. "Donald Trump Hates Obamacare," Forbes, July 31, 2015.)
There are several current issues that concern all Americans. To learn more check these pages.
This action will mirror similar events happening in DC at the key Senators' Capitol Hill offices.
Opioid Epidemic
Linda Dean Campbell is sponsoring 2 bills:
"With pressing issues, such as the opioid crisis, affecting the lives of many individuals and families across the Commonwealth, it is important to improve and promote access to mental health and substance abuse programs. This is why I have sponsored two amendments in the FY18 budget dedicated to these issue areas. Amendment 988, Methuen High School Mental Health Services, earmarks $60,000 to aid initiatives set out in a 5-year plan for the Methuen High School Guidance Departme
nt. This will implement evidence based, direct care mental health care for students and will lighten the case load of the guidance counselors. By doing so, we can ensure that students are receiving the time and attention they need during one of the most developmental stages of their lives. These programs are essential for adolescent students of Methuen by providing them with much needed care for social and educational development.
Additionally, I sponsored Amendment 979, Methuen Community Additional Resource Engagement Services (CARES), which is funded at $50,000. This is to assist with current programs facilitated by the Methuen Police Department to divert individuals suffering from addiction into detox or residential treatment programs. The funding for the CARES program will help those in the community who are currently battling with addiction and seeking treatment, while increasing awareness and educating people about drug use prevention. I am proud to announce that both amendments are included in the FY18 budget and show that we are taking steps forward in addressing these very critical issues that our community is facing.
"